The team at Natural Beds would like to wish everyone the very best for the Festive season.
We will be taking a short break over Christmas/New Year and will close from
Sunday 24th December and open again on Wednesday 3rd January.
Shipping for South Island has closed, and is limited for the North Island outside Auckland.
Some product may be available to ship to North Island destinations until Monday 11 December.
Natural Beds New Zealand
Made when you order - delivered to your home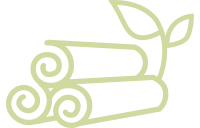 Natural & Organic Materials
Organic Latex Foam
We use certified organic latex from sustainable plantations. Non-toxic, breathable, durable and incredibly supportive. Latex is a perfect material for healthy mattresses.
Organic New Zealand Wool
Southdown free ranging sheep. Organically grown and processed. Carded and quilted into thick breathable layers.
New Zealand Timber
Plantation grown macrocarpa and pine. 
Natural Fabric Covers
Choose from a range of natural and sustainable materials.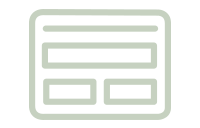 Personalised to your Preferences
Experience
Our range of natural mattresses and frames have been improved and refined over thirty years. They range from soft to firm densities, with a great range of support and feels.
Find your perfect mattress
Everyone has their own mattress preferences but it can be difficult to find the perfect fit. Our Seraphic Organic Latex mattress range is amazingly adaptable, you get to choose the feel of each latex layer of latex. Change layers to customise support, depth and overall feel, even after your purchase.
New Zealand made
New Zealand designed and produced; we make all of the organic latex mattresses and timber frames in our West Auckland workshop. Personalise a Seraphic mattress to suit your preferences, special order to size, or simply choose a size and feel from our recommendations: Natural Beds can make and deliver your ideal bed.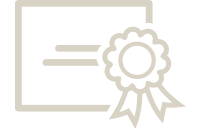 Quality & Comfort Guaranteed
Guarantees & Warranties 
We have generous guarantees and warranties for all of our products. With a 7 day trial for all our products we want to make sure you're comfortable. 
Need help deciding which bed to order? 
We hope this website will help explain things, and you are always welcome to phone or email us for more details and advice - not a hard sell. You'll reach someone with years of hands on experience making natural beds, who sleeps on their own ideal bed, and who genuinely wants to make the best possible bed suited for you.
Our mission
You can depend on us for trial, exchange and refund services. Our Seraphic mattress service continues even after you have bought your mattress! Our mission is to create your ideal bed.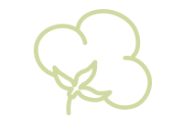 A Bed You Will Absolutely Love
Sleep satisfaction
You can expect complete sleep satisfaction when you buy your bed from Natural Beds.
Testimonials 
We love praise and suggestions. You can read how other people feel about their natural bed on our testimonial page.
Questions
Please contact us if you have any questions, and if you buy from Natural Beds, we'd love your feedback too!
Rest easy knowing your Natural Bed is healthy, comfortable and will last for years.
Studio Settee Sofa Bed and Latex Wool Futon
Sunflower Natural Mattress
Seraphic 20 Luxury Custom Mattress